Moor Park Golf Club is delighted to be working with professionals Duncan Woolger, Charles Sandison-Woods, and Rosana Valdor who offer expert innovative golf lessons to those of all experiences and abilities in a dynamic coaching experience.
Moor Park Golf Academy uses the facilities including grass and undercover Driving Range, Short Game Area, Putting Studio and Indoor Swing Studio complete with Golf Simulator to allow you to reach your true potential.
Please click here to visit our to book a Lesson Online with a Moor Park Golf Academy Professional
PGA Professional's Bio's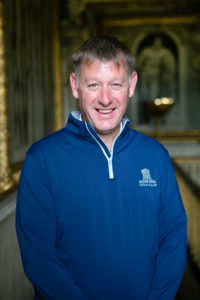 Duncan Woolger 
Duncan has over 25 years of experience in the golf industry and has developed his patient and encouraging coaching style at some of the most high profile golf clubs. He started here at Moor Park in Hertfordshire where he qualified as a PGA professional, moving then onto the prestigious Wentworth Golf Club where he was one of the clubs, senior professionals, for over 6 years. A spell as general manager at Club de Golf Santo da Serra in Madeira followed but Duncan returned to the UK in 2008 to take up the Head Professionals job at Braintree Golf Club in Essex. Duncan's love of coaching and seeing people progress in the game from raw starter to competent player lured him into teaching the game full time at some of the busiest facilities with Crown Golf and then at World of Golf London. Along the way, he has held the role of England Regional coach and County coach for both the Essex and Berkshire Girls squads and has been involved in creating and delivering many other County level coaching programmes. In his career, Duncan has been very fortunate to have been able to watch, work and learn from the greatest Instructors and players in the game.
Please click here to visit our to book a Lesson Online with Duncan.
---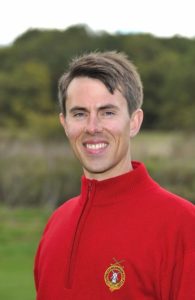 Charles Sandison-Woods
Charles Sandison-Woods is a performance coach specialising in the short game. Passionate about helping others learn, take ownership of their own ambitions and reach their goals. Charles is here to provide solutions walking you through the journey at your own pace, supported by measurable data to deliver results using the world's latest coaching technology. The sessions will be fun and importantly Charles will always work with you and your golf swing in all its entirety. Whatever level you play at if you would like to master your golf game, become an elite golfer or simply enjoy taking up the game for the first time under the guidance of an expert coach.
Please click here to visit our to book a Lesson Online with Charles.
---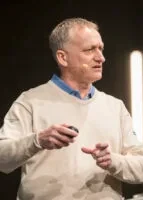 Dr Brian Hemmings – Sports Psychologist
Dr Brian Hemmings has over 30 years' experience as a psychologist in executive coaching, elite level sport, education, mentoring and academic research.
In sport he has worked with 'major' winners in golf, gold medalists in boxing, Grand Prix winners in Formula 1, performance directors, tournament winners in professional cricket and Olympic athletes.
The author of many books on performance psychology, Brian has developed a global reputation for excellence.
He has clients in the USA, China, Australia, South Korea, Hong Kong, and across Europe.
Contact details: [email protected]; 07908 677660